CONFERENCES
ISSCO's major activities are to hold international and regional conferences hosted by various academic institutions in different countries. The papers presented at these conferences comprise all academic fields related to the study of the Chinese overseas. Participation as speakers at ISSCO conferences requires ISSCO membership that is included at a reduced rate in the registration fees for ISSCO international and regional conferences.
Upcoming conferences
Convened jointly by ISSCO and Institute of Science Innovation and Culture (ISIC), Rajamangala University of Technology Krungthep, Thailand.
"Conference websites": https://isic.rmutk.ac.th/research/international-conference-of-issco-2023/
Convened jointly by ISSCO and Asian American Research Centre, Asian American and Asian Diaspora Studies, and University of California, Berkeley.
ISSCO 2022 Call for Papers Conference website Thank you note from President Photos ISSCO 1982-2022
Due to the COVID-19 pandemic, the board of ISSCO has decided to arrange for three simultaneous regional workshops according to different time zones under the common theme of "The effects of COVID-19 on the Chinese diasporas worldwide". Presenters are preferably ISSCO members, but non-members will also be eligible to submit paper proposals and/or participate as audience. ISSCO encourages all participants to become members of ISSCO to support our non-profit academic association. Read more about ISSCO here or read about how to become a member here.
Online regional workshop covering topics related to Asia and Oceania, Dec. 4-5, 2021: program
Online regional workshop covering topics related to Africa and Europe, Dec. 5, 2021: program
Online regional workshop covering topics related to the Americas, Dec. 11, 2021: program
Conference Handbook and Conference Program 1
Conference Handbook and Conference Program 2
President's Message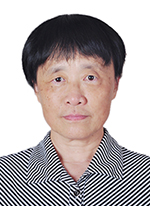 The 10th ISSCO International Conference was held at Ji Nan University, Guangzhou, November 8-11, 2019. Nearly three hundred scholars from about thirty countries participated the conference. At this conference, a new ISSCO board for the term 2019-2022 was elected. I am honored to serve as the new President of ISSCO and moreover felt great responsibility laid upon me. Albeit I have limited ability I shall try my best to serve the society.
At the 10th conference, we have accepted the following ex-board members' resignation with great regret, namely ex-president Tan Chee-Beng, ex-secretary Glen Peterson, ex-treasurer Ellen Palanca, ex-director of Oceania Pookoon Kee, and ex-director at large Cheong Youngrok. Take this opportunity, I would first of all thank Tan Chee-Beng, who had been such a wonderful president to lead the society for two terms and set up an excellent example for me. Professor Tan has since been elected as an ex-officio member of the board. Meanwhile, I thank all those who had served in the last term from 2016 to 2019, the ISSCO cannot keep going on without their outstanding contributions.
On the basis of previous frameworks, a new board has been successfully elected. We welcome new board members, namely Wang Wei (Treasurer), Gao Jia (Oceania representative), Danny Wong Tze Ken (Southeast Asia representative), Joaquin Beltran Antolin (Europe representative), Victor Zheng (Hong Kong representative), and Duan Ying (mainland China representative). The new Executive committee comprises with the President, Vice President Mette Thuno (Denmark), the Secretary Ho Khai Leong (Malaysia), the Treasurer Wang Wei (Japan) and ten directors representing their respective region, two directors-at-large. In the evening of the 10th of November, the new board held its first meeting, in the presence of five ex-officio members of the board (Professor Gungwu Wang unfortunately was unable to join us). We all agree that we should enlarge our society by attracting more members. We are determined to work closely and try to achieve a good result.
The next ISSCO Regional conference will be held in Bangkok, Thailand, November 6-8 2020. It will devote special attention to Chinese Overseas in Southeast Asia, with an emphasis on Chinese in Thailand. Other areas will also be included in the program. ISSCO is honored to co-organize this conference with the Center for China and Globalizing Asia Studies (CCGA) of Mahidol University, Thailand. We are looking forward to seeing ISSCO members and scholars from all over the world at this first ISSCO regional conference to be held in Thailand, one important historical and new destination of Chinese Overseas, meanwhile a beautiful country with rich cultures.
With the warmest regards,
Li Minghuan
ISSCO president
December 2019
Convened jointly by ISSCO and the University of British Columbia, Vancouver. Richmond, BC.
ISSCO 2016 Call For Papers
ISSCO 2016 Call For Papers - Chinese Version
Universiti Tunku Abdul Rahman, Kuala Lumpur, Malaysia, held at the Palace of Golden Horses hotel in Kuala Lumpur , Malaysia, in 2013.
http://www.utar.edu.my/issco8/index.jsp?fcatid=650&fcontentid=2870
Jointly by ISSCO, the Chinese Heritage Center and the Nanyang Technological University in Singapore in 2010.
Held at LO-School in Elsinore, Denmark in 2004.
Organized by the Sun Yat-Sen Institute for Social Sciences and Philosophy (ISSP), Academia Sinica, Taipei, Taiwan in 2001.
Convened jointly with Kaisa Para Sa Kaunlaran Inc. and Ateneo de Manila University in Manila, Philippines in 1998.
Convened jointly with the Hong Kong University in Hong Kong in 1994.
Convened jointly with the Department of Ethnic Studies the University of California, Berkeley, in California, United States of America in 1992.
The University of Melbourne.
jointly convened by ISSCO and Seoul National University, held at Seoul National University.
Jointly convened by ISSCO and the National University of Panama, held at the University of Panama.
http://haiwaihuaren.net/html/event20140806.html
Jointly convened between ISSCO and the Confucius Institute of Ateneo de Manila University City, held at the Crowne Plaza Hotel, Ortigas, Pasig City, Philippines.
Organized by ISSCO and the Department of Anthropology, The Chinese University of Hong Kong [co-sponsored by Chung Chi College and New Asia College], held at the Chinese University of Hong Kong, Hong Kong.
Organized by New Zealand Chinese Association Auckland Inc., held at the University of Auckland Busines School, New Zealand.
http://www.goingbananas.org.nz/
Jointly with the University of Praetoria, South Africa.
Held jointly with The Chinese Studies Association of Australia Ninth Biennial Conference, at the Chinese Dragon Museum, Bendigo, Australia.
Jointly held with the Asian American Studies, at the University of California, Berkeley .
Held jointly with Yonsei University, in Seoul, South Korea. www.geoenv.tsukuba.ac.jp/~yamakiyo/SeoulConference.htm
Held jointly with the University of Havana, at the Habana Libre Hotel, in Havana, Cuba.
---